Our women
International Women's Day is on March 8 every year. What a great opportunity to celebrate the women in the District going above and beyond, for the benefit of the community.
This list is not exclusive, there are lots more unsung heroes, but here's a start.
After witnessing the effect cancer has had on family and friends, Alys decided she wanted to do something to help.
Alys is in year 8 at Waituna Creek School. She's shaving her hair off on stage at the Relay for Life in Timaru on March 9th 2019.

Makikihi School decided to get behind her too, which is pretty special. They held a mufti day this week for a gold coin donation. What a cool community!
Alys has set up a fundraising page, you can donate below. So far she's raised over $1,000.
For your bravery and selfless action, raising funds to help those of us affected by cancer, thank you.
Dr Creegan plays a huge role in this community. Not only by providing medical services via Waimate Medical Centre, but also as the District's on-call rural PRIME (Primary Response in Medical Emergencies) doctor.
This means she is on call 24/7 in the event we may need her help. She can't do anything without being mindful of where her pager is.
Dr Creegan has had to leave a family Christmas Dinner, and her daughters 16th birthday, to rush to an emergency.
It's a comfort to know she'll be there if we need her. It's a service she provides for love, not money.
Dr Creegan, is also involved in enhancing the area between McCulloch's Bridge and the Black Hole, with riparian planting.
For knowing you are there when we need you most, at the expense of everything else, thank you.
Deputy Mayor Sharyn Cain devotes hours of her time to positively promote the District. She's a familiar face at every event, taking photos and supporting the District's youth and various fundraisers.
Sharyn is also President elect of Waimate Rotary, and commissioner of the District Licensing committees for Waimate, Timaru and Mackenzie.
Sharyn also set up Rotakids, a group for primary school kids based around the Rotary concept. It was the first one set up in New Zealand.
For all the hours you put in, above and beyond what you need to, for supporting our youth, and positively promoting the District, thank you.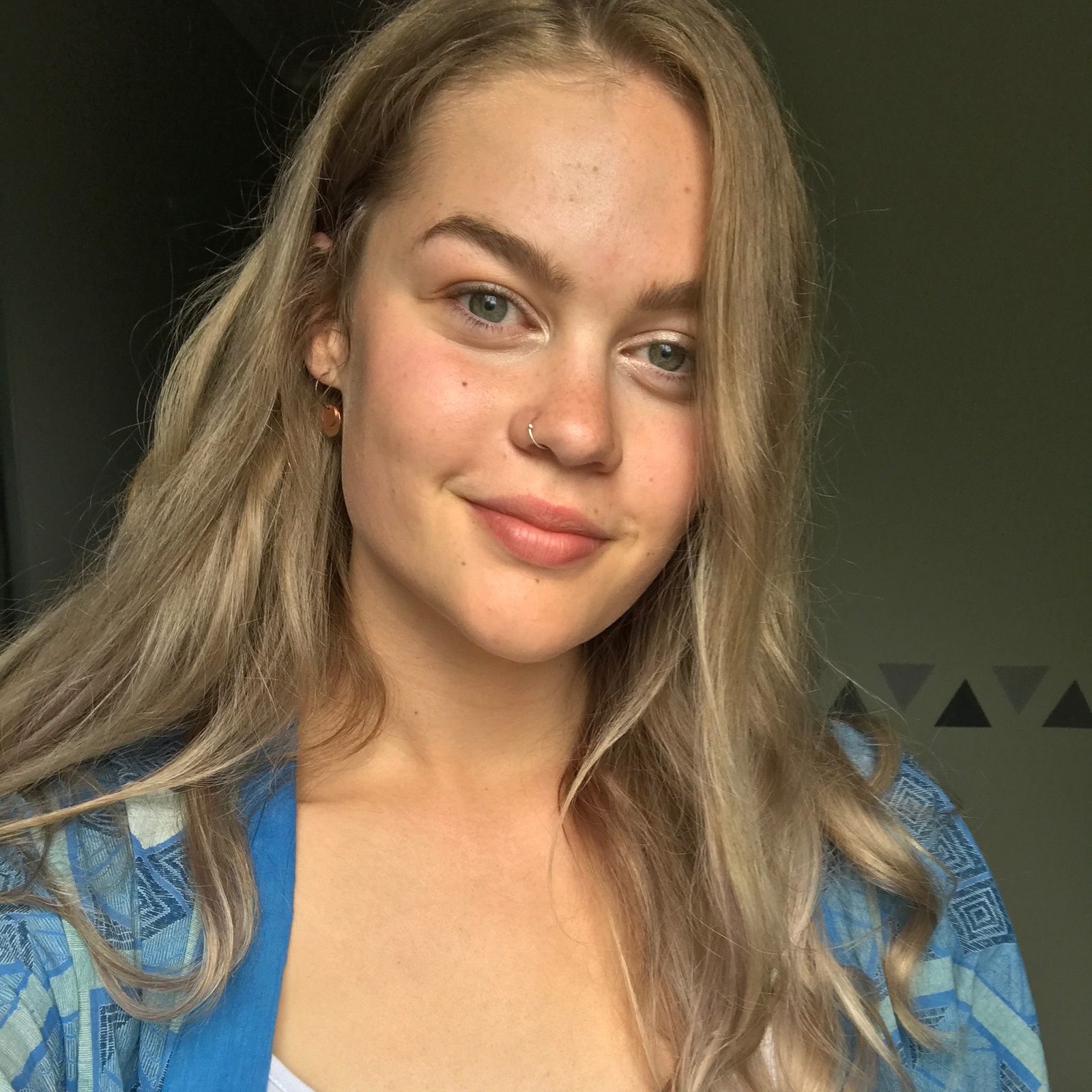 This inspirational woman has done more for Waimate's youth in one speech, than most of us do in a lifetime.
As head girl of Waimate High School in 2018, Monique used her final speech to reach out to her peers and younger students.
Monique didn't hold back as she spoke openly about her struggle with coming out as gay, and her battle with depression, when she addressed the crowd at the school's prize giving.
She shared her experiences candidly, to help our children who may go through, or be going through, similar struggles.
She said she decided to speak openly about her experiences as she wants people to know it is ok to be honest and open and to realise that no one is alone.
"Everyone is struggling with their own things, and that's okay. You're allowed to be struggling, and you're allowed to need help".
On behalf of all the parents in the District, and everyone you helped with your amazing speech, thank you.
Jo Brady was a finalist, (Top 10) in the New Zealander of the Year Local Hero Awards for the amazing work that her and husband Paul do for foster kids in Waimate.
After raising 5 of her own children she registered as a foster carer and has since become mum to another 28 children, including 7 currently living with her.
As well as the foster work, Jo also runs Waimate Main School's Breakfast Club five mornings a week, and ferries quite a few of their children to and from school in her van.
For generously giving your time, energy, and love to the children you foster, feed, and ferry, thank you.
Toni had been involved with dog rescue via Pound Paws for years, but was disturbed by the number of stray cats in Waimate.
She started catching, taming, desexing and rehoming cats and kittens in her own time, and at her own expense.
Approximately a year ago Toni advertised for people interested in forming a rescue here in Waimate. They joined Street Cats South Canterbury, as the Waimate branch.
Toni and her team are called out whenever someone notices a cat that needs spayed, and when cats and kittens need to be re-homed. Since June last year they've helped 143 cats and kittens.
For your passion for helping animals, and using your time so generously, thank you.
Mandy is one of the founding members of the Positive Waimate Committee. The committee has the goal of bringing the "community feel back to Waimate" and restore a sense of positivity.
As part of this Mandy was responsible for bringing the Christmas Parade back, after an absence of 30 years. The parade is Christmas magic! Hundreds of people line the streets to watch. It's been a huge success and it definitely brings the community together in a positive way.
Mandy gives her time and energy to lots of other important fundraisers during the year.
An example was when she started to fundraise for insulin pumps for two local kids. Once her team started, and pushed for more information, they got the funding.
In her own words "I just like to help where I can".
For bringing Christmas magic back to the District, and working your magic to make a difference with your fundraising, thank you.

A lot of the best things about this District are done by volunteers, including most of our events, and our MTB and walking tracks.
Joy McIvor is definitely one of the busiest! Her current list of volunteer roles includes:
Waimate Strawberry Fare as Chairperson
Bushtown Waimate Inc. as Fundraising Manager
Waimate Community Garden as Treasurer
Pro-Ject Waimate as Secretary
Waimate 2gether as Secretary
Friends of Kelceys Bush Committee Member
Joy was awarded a Civic Award in 2018 in recognition of all she does for the District.
Mayor Rowley had this to say about our volunteers, "They are special people who work tirelessly in the volunteer sector for often little thanks or recognition."
Thanks Joy for giving so much of your time and energy to make things happen in the District.
Mayoress Lyn Stringer is on a mission to make sure no child in the District goes without a present at Christmas time. Working alongside Karalyn Reid from the Waimate District Council, they set up an area in the main reception of Council as a collection point for people to drop off wrapped presents. The Salvation Army collect and distribute the presents in time for Christmas.
It's been such a success they have surplus gifts to give out during the year gifts to give out during the year for children's birthdays.
"I was overwhelmed by the generosity from members of our community, and to hear from Council staff that parents were bringing in their own children to place gifts under the tree to bless other children."
Lyn is also the secretary of the Waimate Anglers Club. They hold an annual event at Hook Beach to inspire children to have fun and get into fishing.
She's also setting up a support group for people with Diabetes.
For helping to ensure no child goes without a gift at Christmas, and for encouraging the next generation to get into the great outdoors, thank you.
Glenda Begg has been chair of Waimate Trackways for the past three years. We're really fortunate to have these amazing tracks, and Glenda has plans for even more.
She devotes a lot of her time and energy to Trackways. It's not just about building and promoting the tracks. There's also an increasing need for compliance, ie creating Memorandums of Understanding with Waimate District Council, land owners, Department of Conservation (DOC) and other stakeholders.
In 1999 Glenda gathered a team of women to run conferences for women across the South Island. Her aim was to see women reach their potential in their homes and communities. She hosted these conferences for over ten years.

Glenda also taught for ten years full time in a rural Waimate primary school. She then spent another ten years relieving in all our urban and rural primary schools. She's well known, and much loved by all the children she's inspired.

For the past four years Glenda has also chaired the governance committee of the Waimate Historical Society.
Glenda and her husband John have been running Christmas in the Square in Waimate for the past 12 years, the last five years with the help of a great team.

For all you do for the District in your multiple roles, and for inspiring the next generation, thank you.